ETO Sterilizer
Update time:2017-07-06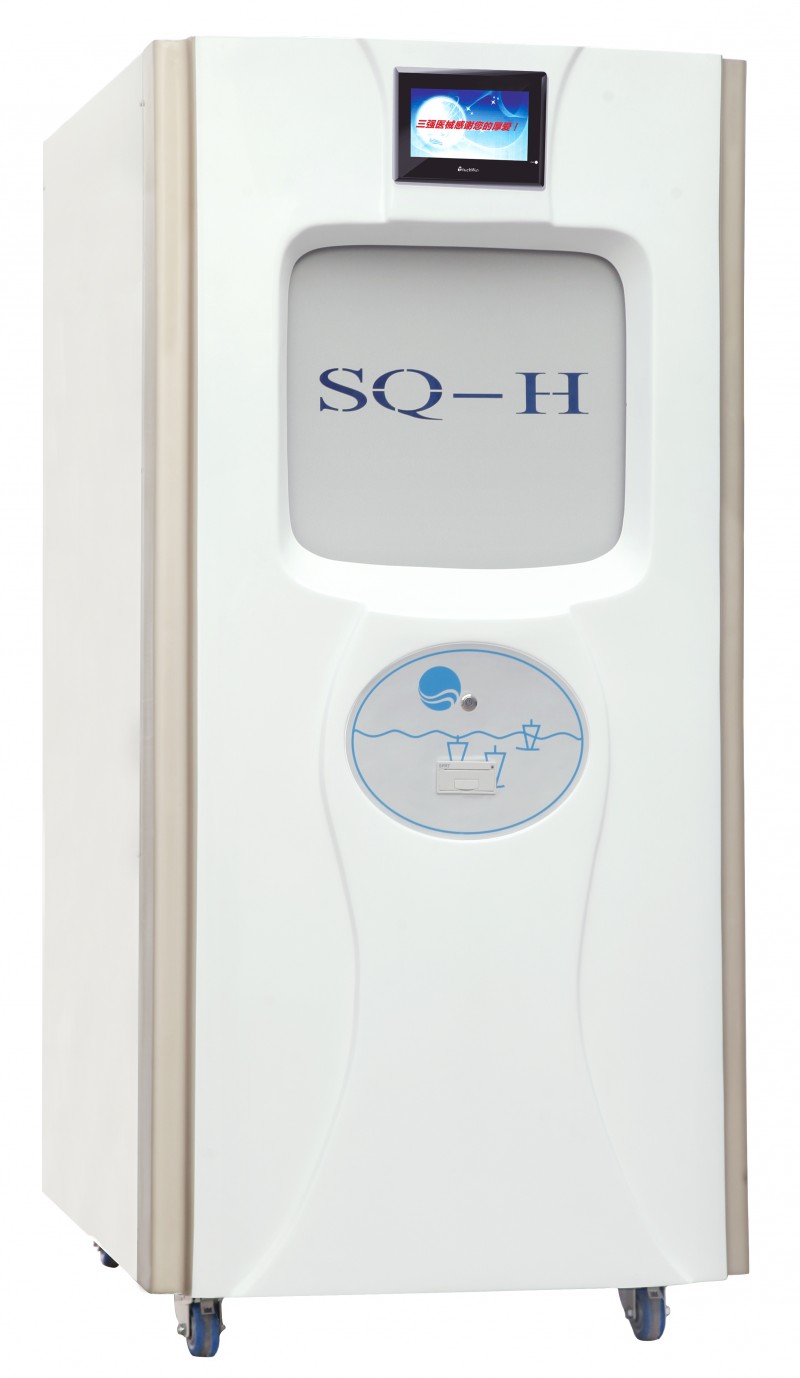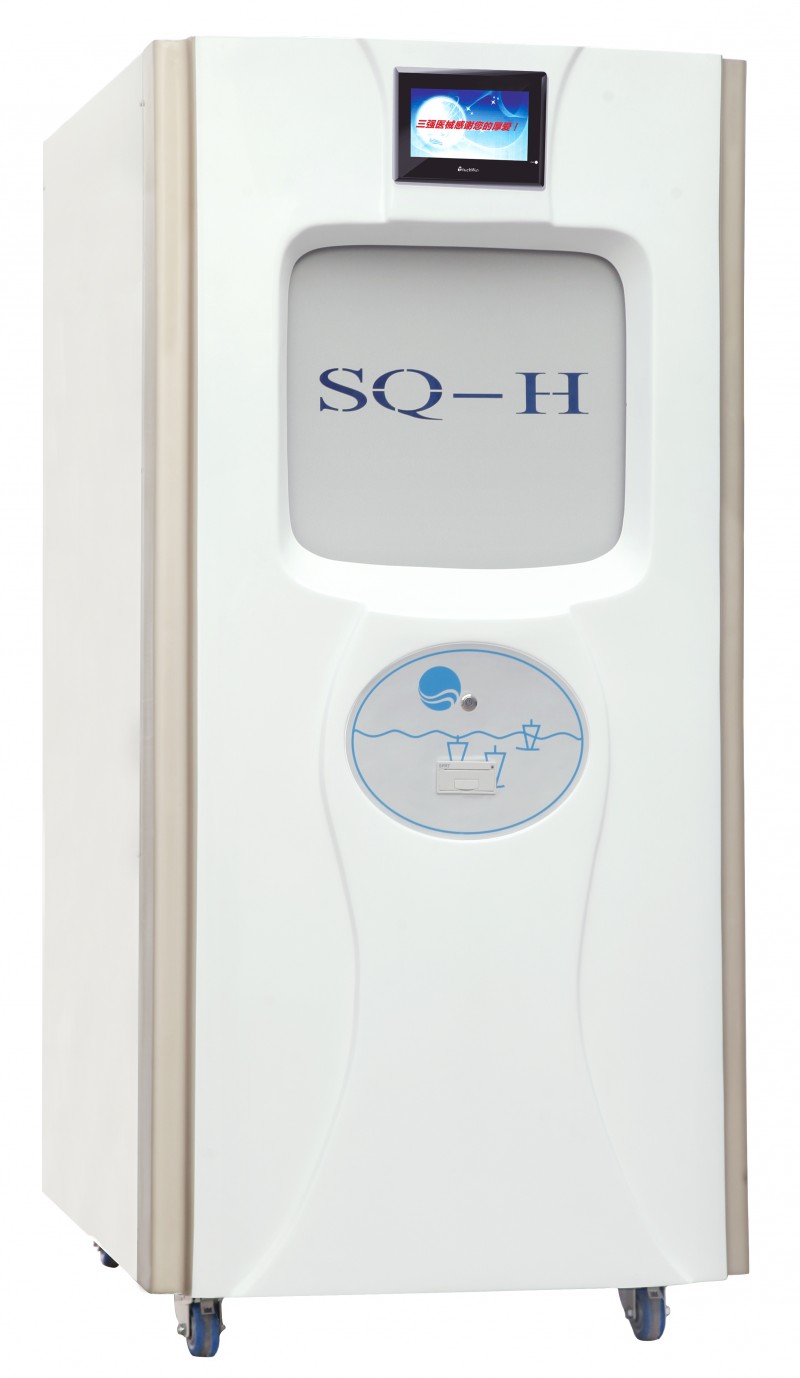 Full Automatic Ethylene Oxide Sterilizer
Product description
Full automatic ethylene oxide sterilizer is a100%ethylene oxide gas for the sterilization of media used for sterilization of damp heat sensitive items,such as surgical precisionm-edical equipment,optical instrumens,electronic equipment,plastic products and vari-ous medical supplies,etc,for plastic,metal and rubber materials will not produce any cor-rosion.
Ethylene oxide sterilization is the most effective way of gas sterilization are known,with broad-spectrum sterilization,strong penetrability,no damage to the items and environme-nt.It has perfect&reliable chemical and biological test,easy to storage sterilization items.
It is the hospital necessary low-temperature sterilization equipment。
Whether it is in the supply room, the operation room or the specialist clinic,ethylene ox-ide sterilization machine is all you need to safe,reliable&easy to operate low temperature sterilization equipment.
Paramete
Volume

(

l

)

120L

190L

Sterilizing room size(L×W×H)cm

70×45×40

82×51×46

Outline dimension

108×80×171

108×80×171

Net weight

248Kg

319kw

Power connection

2.95W

3。15kw
Hysteroscopy,laparoscopy,laryngoscope,probe,rigid endoscope,hose endoscope,ophthalmic lens,fiber optic cables,intracranial pressure sensor,cryotherapy probe,resection of the prostate,esophageal dilator,electocautery apparatus,defibrillation electrode,laser head,metal,glass,silica gel,rubber Chinese medicine,western medicine,human implant, DNA,etc.
Technological advantage
Control mode

Programmable controller,a key start to the end,automatic completion

Sterilization method

100%ethylene oxide gas sterilization

Ddisplay mode

Touch screen real-time display of the main parameters,operating procedures and ope-rating conditions,etc.

Drug Add Method

Built-in piercing type automatic dosin

Sterilization chamber volume

≥120L 190L

Sterilization room material

5052Aluminum or 304stainless steel

Sterilization chamber seal

High performance,high temperature resistant imported silicone material se-aling ring

Sterilization room door

Automatically lock the door after the device is started,the end of the program automatically opens, effectively prevent the misoperation

Humidity

The electric heat tracing system,temperature is more even precision

Ethylene oxide concentration

0.6g/L

Sterilization and exhaust time

0-99 hours free set, the entire cycle time is 6-12h


Safety requirements

1.Unexpected power failure,sterilizere restore the stop state automatically

2。The whole process of negative pressure oper-ation,ensure the epoxy ethane zero leakage

Fault and error handling

If there is a fault or error, there is sound and light alarm,can immediately stop operation, color LCD touch screen with Chinese

display and record

Control valve

Germany imported components

Humidity control

Automatic humidification, built in inlet humidity sensor

Leakage detection

Microcomputer automatic detecion,such as leakage automatically turned into the exhaust state,and the alam

Ga

Medical epoxy ethane gas


Record / print

Can detailed records and Chinese printing operation of the data,can be used for permanent preservation

Emissions way

1.Built-in water atomization splitter;2.EO is converted to ethylene glycol,which effectively reduces the degree of

pollution to the environment.3.Can choose the sewer discharge

Network interface

Provided free of charge back software interface connection data service and is responsible for the connection

Installation, after sale, maintenance

1.Equipment warranty for one year,the warranty pe-riod all the axpenses shall be borne by the manufac-turer 2.24hours

after sale telephone response mech-anism 3。The company is responsible for guide inst-alltion,training the operator